Crystal's Story
Well, it all started back in the day…
天地人和

Heaven, Earth, and Humanity in Harmony

How it all began…
Before I became interested in acupuncture, I was happily submerged in the world of performance art. Specifically, I was a stage manager for general auditions. My job was to prepare auditioning actors side stage and send them on in front of the director for their important moment. As a stage manager, I would coordinate dozens of people with a huge variety of experience, but even professional actors get nervous, and I would often find myself coaching people backstage. Reminding them to breathe, grounding them by pushing down on their shoulders, and mentally psyching them up to feel confident by the time they took the stage I would hope my kindness helped them succeed in the moment. This is how I realized I loved helping people and began my path in alternative medicine.
What truly captured my curiosity was acupuncture, but a close friend recommended massage: cheaper course of education, ample opportunity to determine if I even enjoyed healing arts, and tons of hands-on experience. This was a good entry point and after licensure, I began working at a holistic Chiropractic clinic, but I eventually realized I wanted to do more for my patients, and I became interested in acupuncture.
The Academic Journey…
Finally, in 2013 I took the leap and matriculated to the Master of Science in Acupuncture and Oriental Medicine (MSAOM) at Bastyr University. I was fortunate to complete my National Acupuncture Detox Association (NADA) training at the Evergreen Treatment Center, completed an externship in Shang Hai, and finished my master's program at Bastyr University in 2016. My experience in Shang Hai was eye-opening: there was a seamless coupling of eastern and western medicine approaches to achieve the best for patients. This profoundly affected my perspective of medicine in America and inspired me to continue to a Doctorate program. Somewhere between completing my board exams, applying for licensure, and determining how I would set up practice, I researched different acupuncture doctorate programs. While there were a few options, the opportunity to provide acupuncture to inpatients at the leading trauma center in the northwest was only offered through Bastyr University. Fast forward to 2019 and I graduated from the Doctorate of Acupuncture and Oriental Medicine program at Bastyr.
The Next Chapter…
In January of 2020, a mentor reached out to me with an offer I couldn't resist: a local hospital group was looking to bring in a Doctor of Acupuncture to treat out-patients. It would facilitate credentials to work with patients and I would be able to start out-patient practice quickly. But 2020 tested my patience and delayed me for nearly six months until I was finally working in a hospital setting with Doctors and radiologists, medical assistants, and pharmacists. In 2021, my colleague and good friend Erin Stewart asked if I might consider working with her. Of course, the answer was Yes and in 2022 I officially joined Ancient Healing Arts to help make acupuncture more accessible to folks from all walks of life.
While becoming a doctor of acupuncture has taught me many valuable lessons, becoming a healer has taught me that the cornerstones of health are compassion, empathy, and love. This is the framework of all human relationships; humor helps the medicine work better and mindfulness is our greatest tool.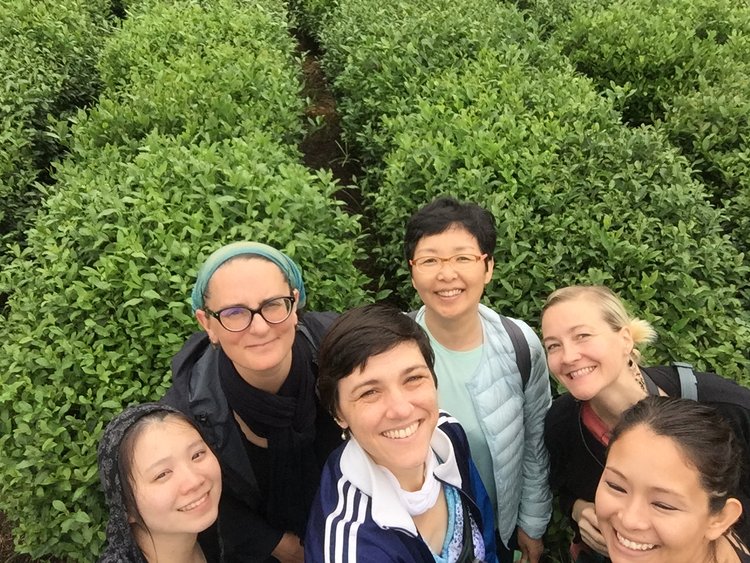 Compassion, empathy, and love are the framework of all human relations. We should all take another sip of water and a mindful breath with a slow exhale.
— Crystal Tank, DAOM, LAc., LMT
Most Major Medical
Insurances Are Accepted
Please contact the office for more information.